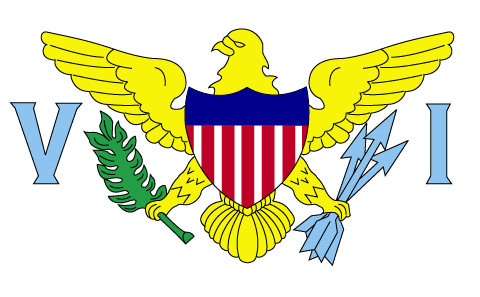 We landed in St. Thomas, U.S. Virgin Islands after another night of booming waves on the ship. One thing to remember when you are a late-nighter like I am: they make
loud
announcements on the ship in the morning for all those
morning
people! The cruise director (Josh) was talking about excursions or some crap, and every announcement is preceded by a really irritating ringing tone. So I didn't get as much sleep as I wanted, but we wanted to be up anyway because were in Paradise!

Skip the shopboard excursions, unless you really want to do what they're offering and talk to the locals. We found out from the Frommer's guide that some of the best snorkeling on St. Thomas was on Coki Beach.

One thing to know about the Virgin Islands' taxis: they don't move unless they are full. Imagine a Dodge pickup truck with a people carrier where the bed would be. That's a taxi, and they usually hold about 10-12 people depending (of course) on the size of the truck and the size of the people.
But one thing that is nice is that you get to see some of the sights on the Island on your way to your destination. There is a resort called Sapphire Beach.

I snapped this photo of the resort from the hilltop where our driver stopped. Yes, the water really is that blue and so is the sky; it was the kind of place you don't want to leave in a hurry. But this joint ain't cheap. Their rates for January 4th to April 13th range from $325 to $505 a night. Meal plans are additional, there is a $40.00 charge for additional adults per night, and there is an 8% tax and a surcharge for energy for the rooms as well.

That's one reason we chose to cruise. But our destination was Coki Beach, which the Frommer's' guide said had some good snorkeling. They were right!
What a beautiful array of fishes, and all next door to Coral World (which will set you back $18 to get in and $9 for kids).

Coki Beach is free, but there are people there who rent snorkeling equipment, and there are people trying to sell you drinks and snacks. There is a public bathroom, but when we were there it was out of order. The closest one was at Coral World, but you had to buy a ticket to use it! The water was a little cool for Cornelia so she put on a shorty wetsuit, which allowed her to snorkel longer.

The cab ride cost us $8 there and on the way back the driver was in such a hurry that we did not have to pay. So that's $16 versus $100 for the ship excursion for two people. The best deal you can find is the dollar bus if you don't mind riding with the locals. For schedule and bus stop information, call 340/774-5678. Or you can look for the bus stop outside the port and it will take you all over the island for $1! Not a bad deal if you have your own gear, or would rather spend your money on other things, like jewelry!